Long Meg and the Wicked Baron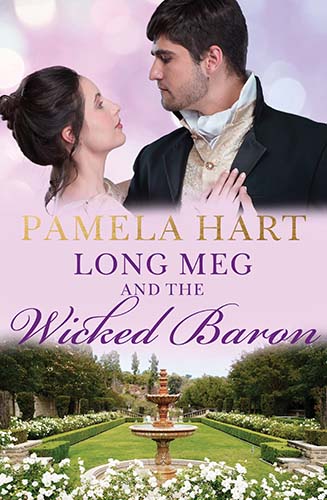 A warm and witty Regency tale of second chance love
Little Foxbury, Norfolk, 1818
Meg is in her mid-twenties, grief-stricken and all but on the shelf after the death of her beloved fiance, John. 
The last thing she expects is an immediate attraction to Nicholas, Lord Ashham, newly arrived in their Norfolk area to take up the title of his departed father – who was indeed a wicked Baron. 
Artistic Nicholas is cut from a different cloth – can Meg help him escape the stain of the past without damaging her own, spotless reputation, and become a bride at last?
A note to readers: I've adopted a new pen name for writing Regency romances—Elizabeth Leydin.
You can find out about new Regencies at www.elizabethleydin.com, or follow my new 'all things Regency' blog at elizabethleydin.substack.com/