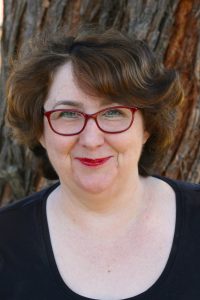 Pamela Hart is my married name and The Soldier's Wife is my first book under that name, inspired by my grandfather's service as an ANZAC at Gallipoli (see The Story behind The Soldier's Wife). As Pamela Freeman, I've written children's fiction, epic fantasy, crime fiction and children's poetry. You can find out more about my other books here.
I became seriously interested in historical fiction when I wrote The Black Dress, a fictional account of the childhood of Mary MacKillop in the Australia of the 1840s-1860s.
I have a Doctor of Creative Arts in Writing from the University of Technology, Sydney, and I teach writing (face-to-face and online) at the Australian Writers' Centre.
My writing started when I was a children's scriptwriter for ABC Kids, which was where I began to write children's stories. But then I found that I wanted to tell stories for adults, too, and particularly stories about women's lives, loves, tears and joys.
I love to keep in touch with my readers, so follow me on Facebook, Twitter and Pinterest!
Awards
Scum of the Earth, Wilderness Society Environment Award, 2004
The Black Dress, NSW Premier's History Prize, 2006
Victor's Challenge, Aurealis Award, 2009
Ember and Ash, Aurealis Award, 2011
Shortlistings: NSW Premier's Literary Awards, Children's Book Council Book of the Year Awards, Koala Awards.